Click Here Designs Website Development
Click Here Designs LLC, founded in 1997 in Polson Montana delivers high impact website design for a variety of clients. Our online website portfolio includes websites designed and created using an assortment of website technologies, including Flash animation, e-commerce, and Active Server Pages.
Click Here Designs Website Development maintains a professional, service orientated and qualified website design experience. Taking the time to understand your business is our business. Understanding your business, your marketing and above all, the purpose of your website is our first priority. This is the the foundation of our success in the Website Design industry.
Our website services include Domain Registrations, Domain Hosting, Website Creation, Search Engine Optimization, Turnkey Websites , E-Commerce Solutions and Email Marketing. Click Here Designs is a complete source for your website project.
One visit to our extensive website design portfolio will showcase our experience in the website development field. We design each project from scratch to ensure that you have a unique presence on the internet. Our quality service includes providing you with an excellent product with complete support. Quality service means professional websites designed to drive traffic your way, offer eye-catching visual presence, and make maintenance easy.

Custom Website Development
Click Here Designs custom builds your website solution to meet your unique online need, custom-tailored for your business. We design each project from scratch to ensure that you have a unique presence on the internet. Our quality service includes providing you with an excellent product with complete support. Quality service means professional websites designed to drive traffic your way, offer eye-catching visual presence, and make maintenance easy. Looking for a turn key website, no problem, click here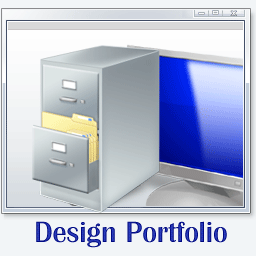 Website Development

Domain Hosting

Domain Registrations